Beginner Kids Martial Arts Classes Enrolling In September
Leclerc's Martial Arts offers a Kids Martial Art program that helps your child become confident, happy and disciplined. Our Kids classes are designed to bring out the very best in your child in a safe and friendly environment!
Our Kids Martial Arts program offers traditional Tang Soo Do training that your child will love - and you will love all the benefits that comes with this training.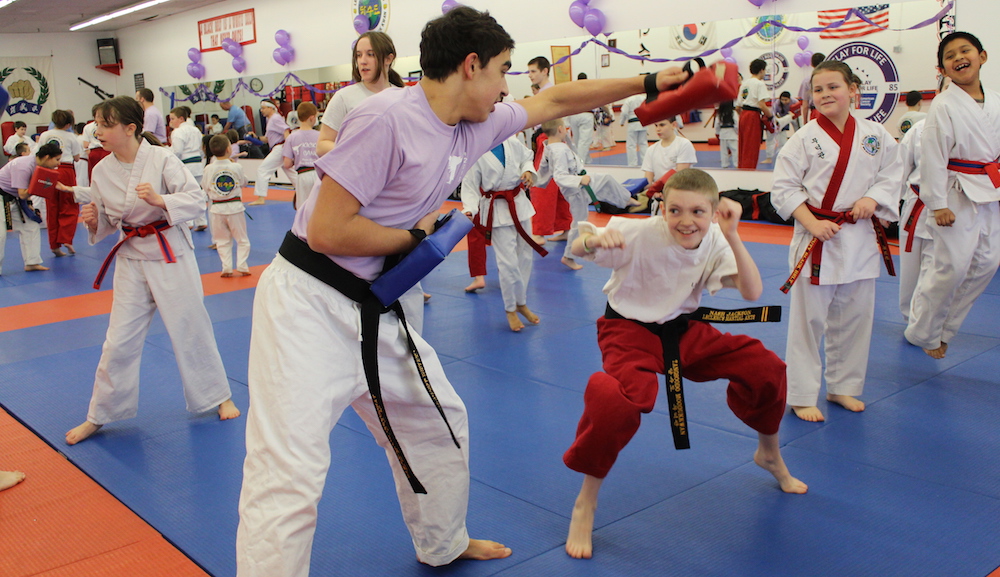 THE BEST CHOICE FOR KIDS MARTIAL ARTS!
Our highly skilled instructors at Leclerc's Martial Arts teach our students using a basic philosophy of positive reinforcement to build a foundation of self-esteem, confidence, discipline and values. We realized that there are many benefits aside from self defense to be gained from Kids Martial Arts classes.
We help children of all ages to develop concentration, self-discipline, following directions, gross motor skills, flexibility and overall physical fitness. Our curriculum at Leclerc's Martial Arts is individualized so that each student has an opportunity to develop - regardless of his or her age.
Little Rangers (3.5 - 6 years old)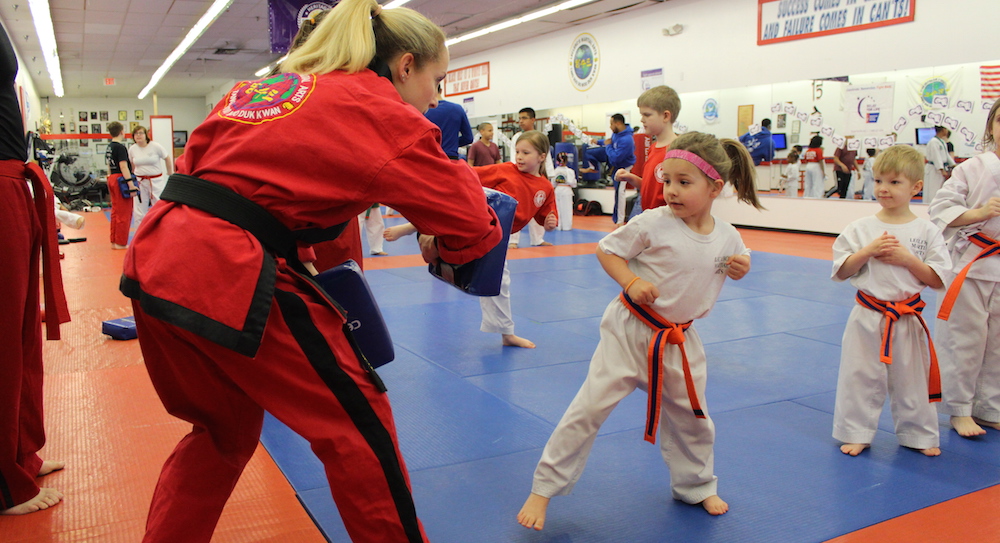 This program for young children is designed to encourage your child to exercise with the added benefits of gaining skills in coordination, discipline and how to learn.
From giving your children an incredible muscle building workout to helping them learn crucial self defense skills, you'll love everything that the Kids Martial Arts classes at Leclerc's Martial Arts has to offer!
GIVE YOUR CHILD A KICK START WITH OUR KIDS MARTIAL ARTS CLASSES!
Just fill out the short form on the side of this page to get your child enrolled today! This amazing program will help your child grow into a happy, healthy and confident adult!
Our Kids Martial Arts Classes Are Located In
Red Oak Mills
Hyde Park
Rhinebeck
Arthursburg
Arlington
Kingston